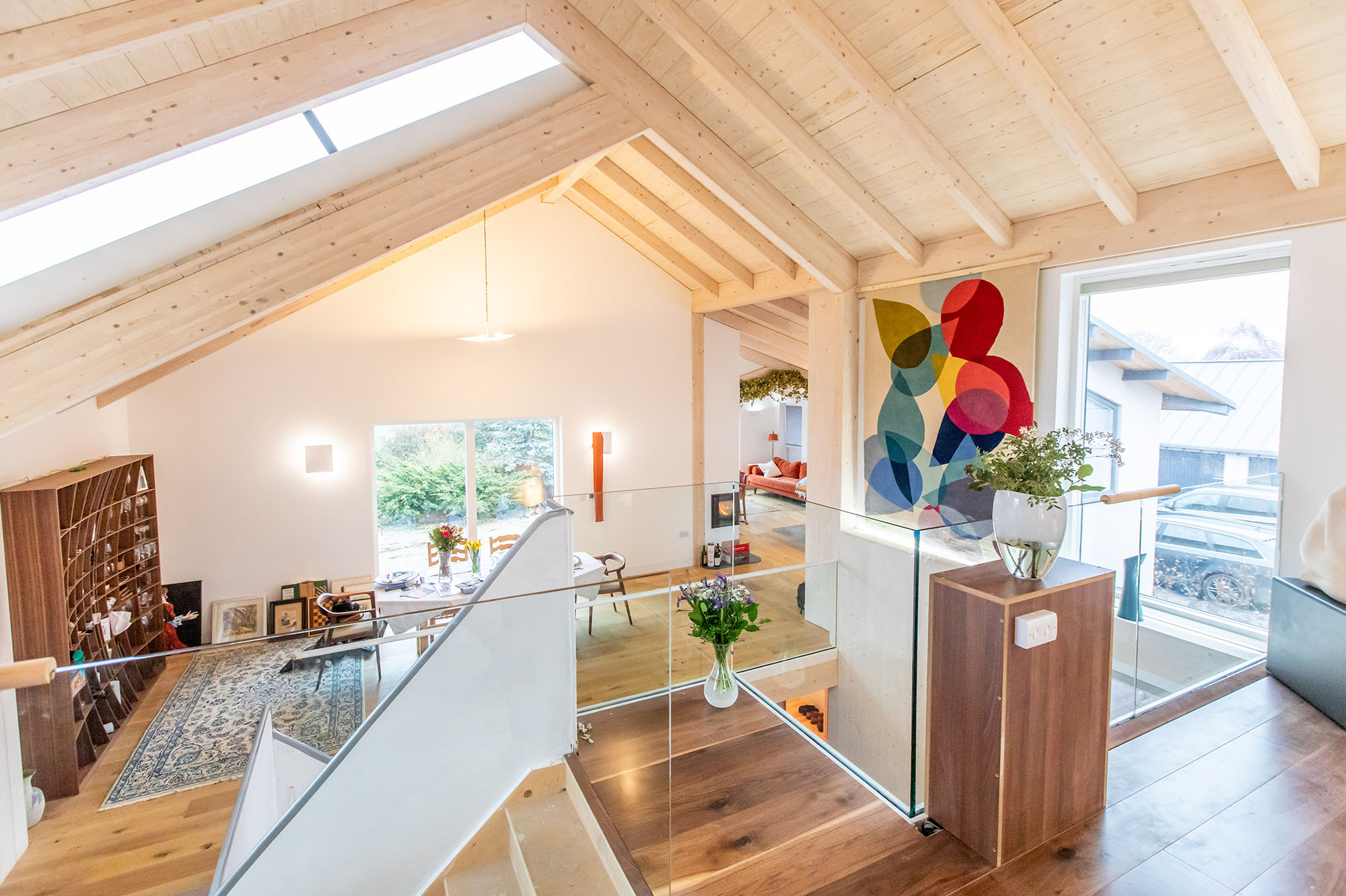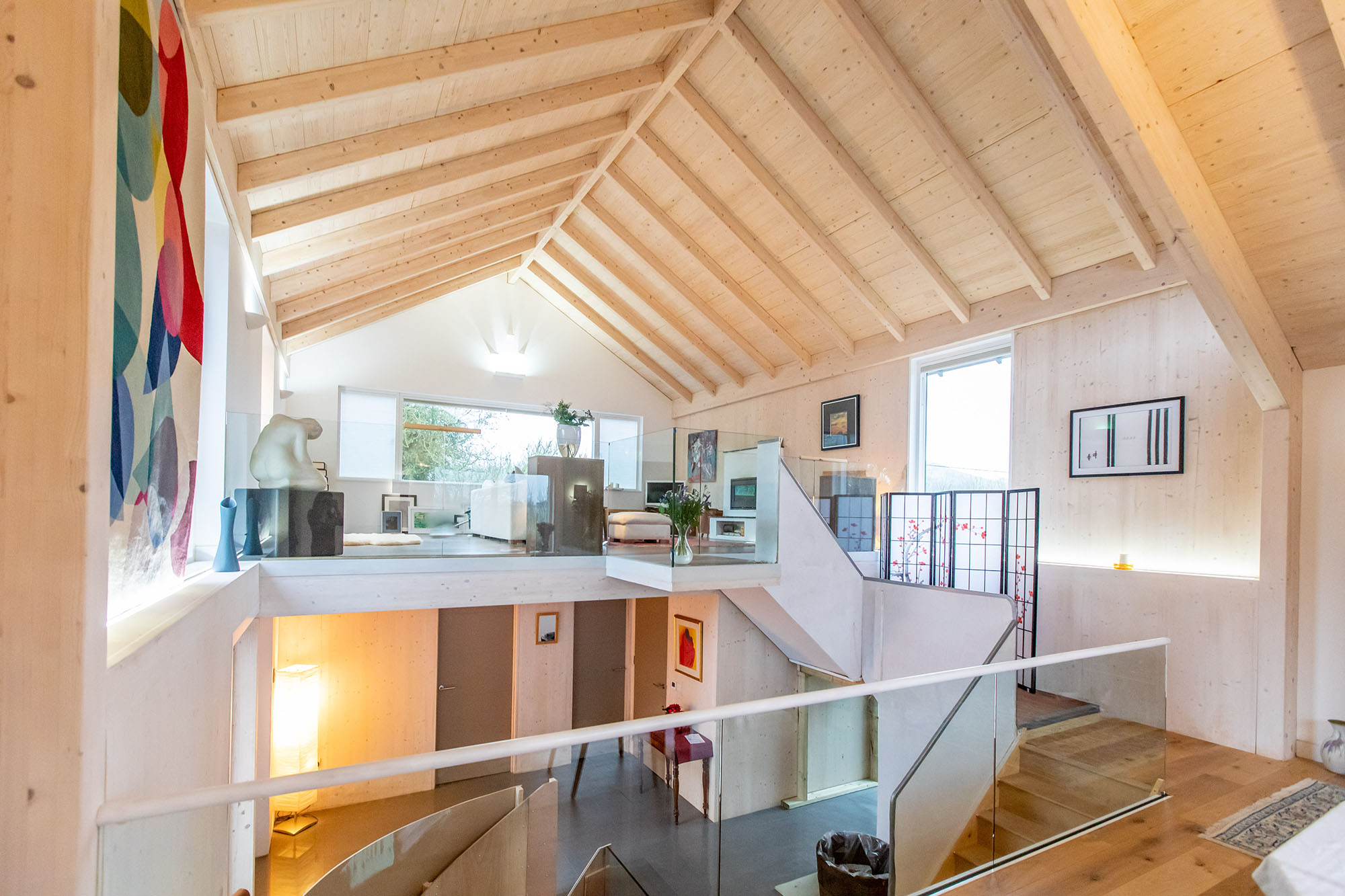 Timber Frame House
This one acre site is within the Green Belt and AONB with views towards the Chilterns from the front and over the Vale of Aylesbury to the rear.
The brief was for new contemporary house to replace the dilapidated house that sat centrally on the plot. The new footprint was limited by the green belt policy of a limited increase of the original house footprint.
The design is for two parallel volumes that slide past each other intersecting at the point of a central chimney. The upper level of those volumes contains an open plan living spaces under a series of folding pitched roofs with the bedrooms located on a lower level. Natural light is introduced through gaps in the foldings roofs as different pitches slide past each other. At the heart of the living spaces under the highest roof is a central open void for a sweeping staircase that links the four half levels together. The top level overlooks views in all directions to the outside landscape but also over the stepping internal spaces within the house.
The house has a timber frame made from CLT for environmental and speed of construction reasons.