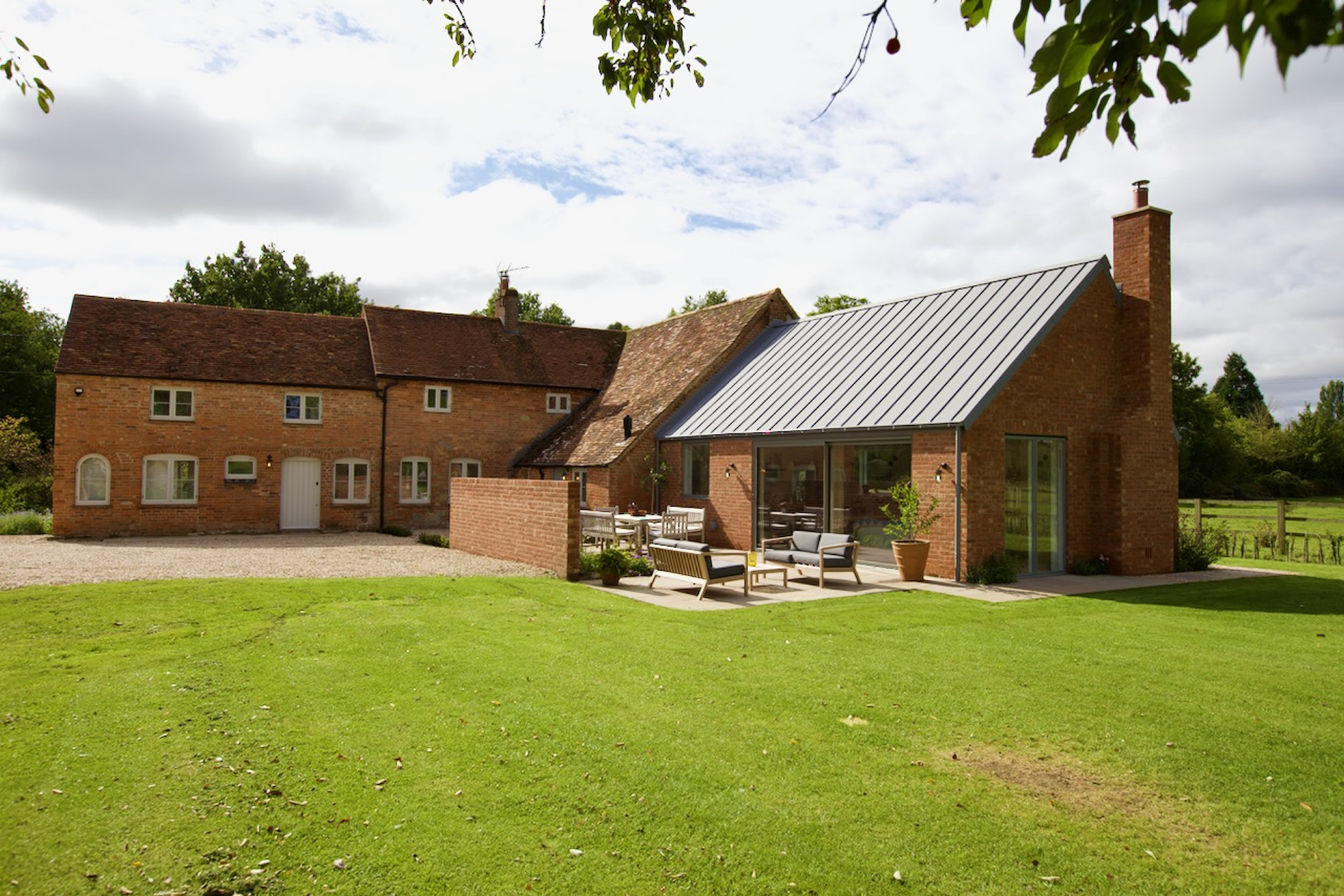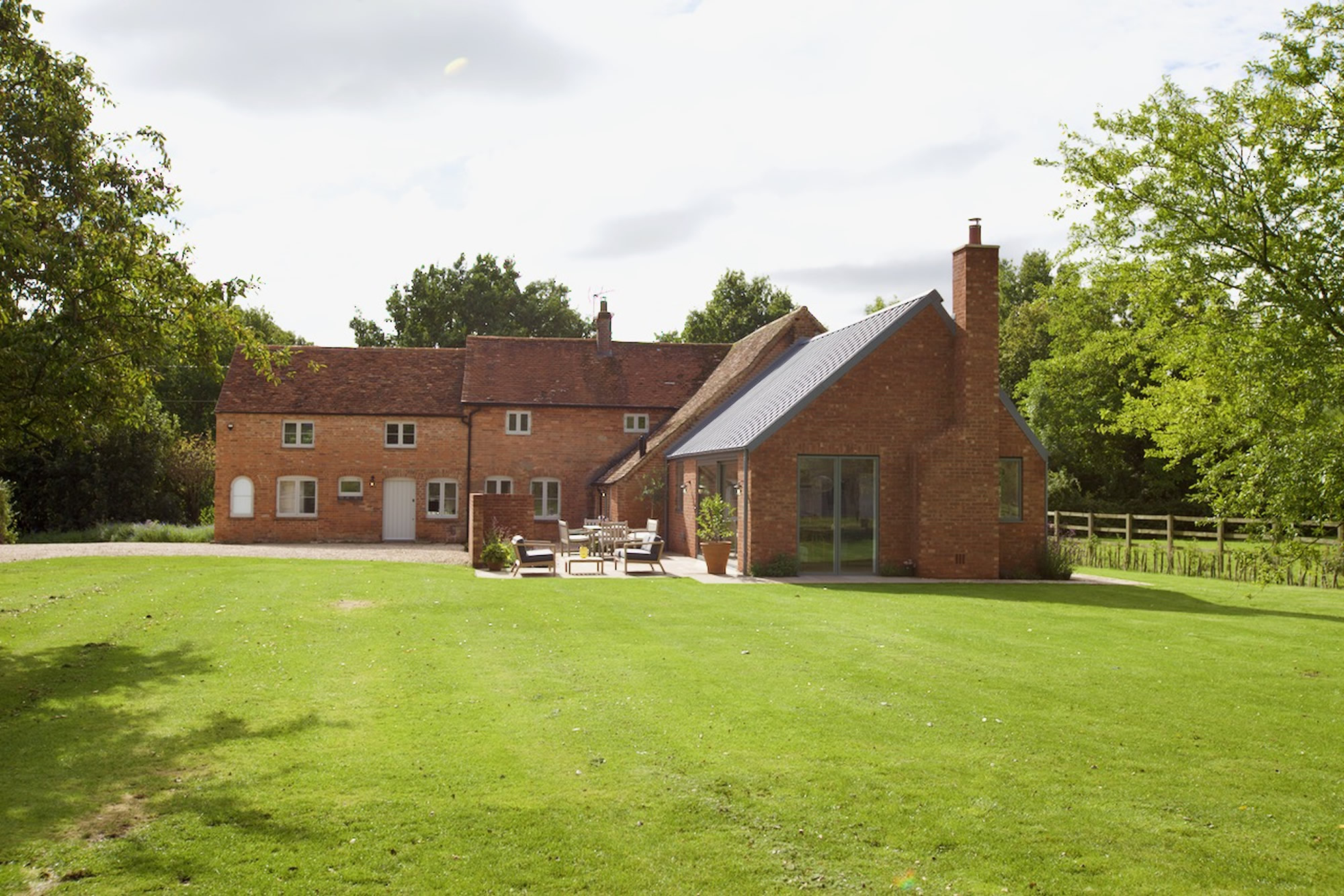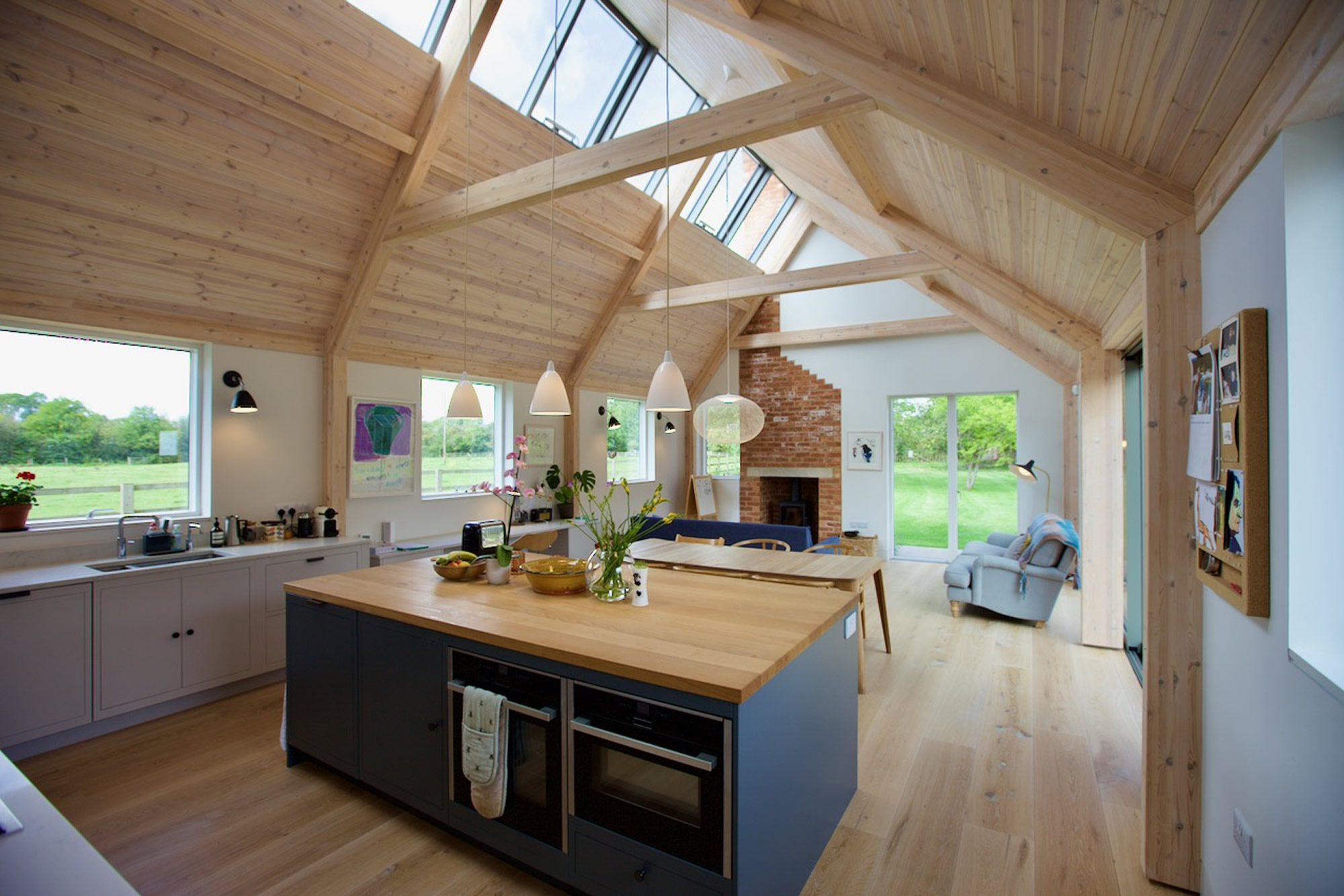 Magpies
This project is for the full refurbishment and extension of a farmhouse on the edge of a village in Buckinghamshire.
The brief was to reimagine the dilapidated farmhouse as a contemporary family home which would make the most of it's wonderful setting looking south over fields towards the Norman church and west over gardens of three quarters of an acre.
The design reorganised the key rooms in the house, adding a new kitchen, dining and family room on the garden side of the farmhouse. The upper floor was extended by raising the lower roof to create the 5 bedrooms required.
The new extension is double height, made with a glulam timber frame. The shape of the volume relates to the asymmetric gable end of the farmhouse against which it is positioned. A long continuous roof light on one side of the new roof accentuates the shape and ensures this space is a light filled contrast to the smaller cosy rooms of the existing farmhouse.